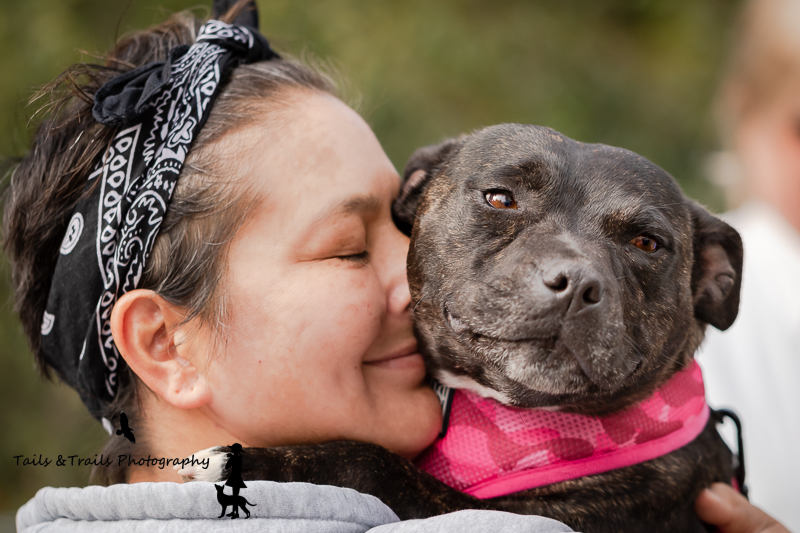 Becoming a Foster Carer
Becoming a foster carer is an extremely rewarding experience for both you and your foster dog. Without our dedicated foster carers we would not be able to help and care for so many dogs who need our help.
Although we do have our amazing facility,  foster care provides a safe, nurturing environment until a forever home is found.
Foster Care is a vital service and we always need more Staffy loving homes – You'll be surprised just how easy and rewarding it can be!
By becoming a Foster Carer you are providing a safe and nurturing environment for a dog who deserves a second chance. Foster dogs just need a comfortable place to stay for a while, and to be shown a little love and kindness to help them feel safe. Often they need some basic training or to recover from injury or illness. Our Foster Care coordinators are also there to help and advise as you and your Foster Dog settle in together.
Foster caring allows a much smoother transition for dogs being re-homed. Many of them have come from being a pound, which can be very stressful and traumatic. In your home, they can feel safe and secure. They can be trained, exercised and socialised – all of which will help them adapt more easily to family life when they do find their forever home.
You can choose to foster at a time that's convenient for you and your lifestyle. Perhaps, you're not ready to commit to owning a dog, but you can commit to looking after one for a short time. Please note that the time you have your foster dog can vary depending on how long it takes to find the perfect forever home.
So if you think you can open up your home to a Staffy in need of Foster Care please apply to join our network