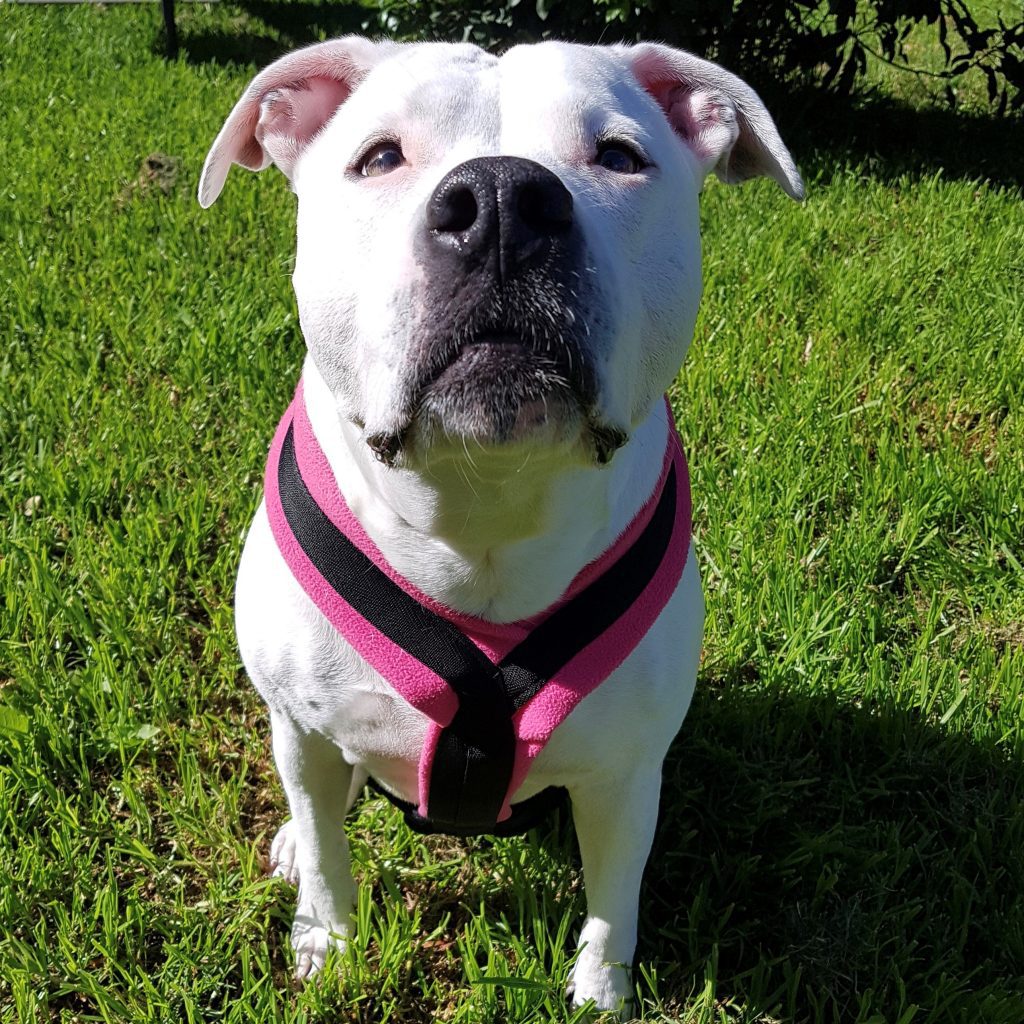 Itchy or Sensitive Skin
Nothing makes you more frustrated than seeing your pet uncomfortable, so soothing your dog's itchy skin takes priority. The two main things that give a dog itchy skin are pests and allergies, both of which can be seasonal. With warmer weather creeping in, you might find your dog itching more often and he may have some environmental allergies to things like pollen or dander.
Eliminating the source of environmental allergies can be extremely difficult, but not impossible. Dogs need to go outside and exercise, though, so keeping them away from pollen completely just isn't practical. For dogs with itchy skin, wiping down or washing their feet and underbelly after going outside is a great way to reduce irritation, as well as a regular entire, full-body bath.
Itchy and sensitive skin is very common in Staffys which is why we were so excited to meet Clementine and her Mum!
Clementine had vey itchy, sensitive skin when she was adopted and her mum searched high and low for a natural, eco-friendly dog wash. It had to be free of detergents, artificial fragrances and preservatives; gentle enough for her delicate skin and smell so lovely that it covered the stench of the dead swamp creatures that she liked to roll in! Unable to find a solution, Clementine's mum decided to make her own and Clementine's Rescue Soap was born.
Using only the highest quality oils with organic butters and clays, Clementine's Rescue Soap is created in small batches and hand cut with love in their West Preston kitchen. With beautiful omega 3, 6 and 9, the soap is nourishing and conditioning for the skin and the coat. Dog-friendly essential oils have been individually blended for maximum human sniffer enjoyment.
It is really important to us to be environmentally and animal friendly so we are delighted that Clementine's Rescue Soaps are completely plastic-free and vegan. Each bar is packaged in its own re-usable cotton drawstring bag and available exclusively in our online store.